Philips Zoom! DayWhite 14% HP 2.4ml X Single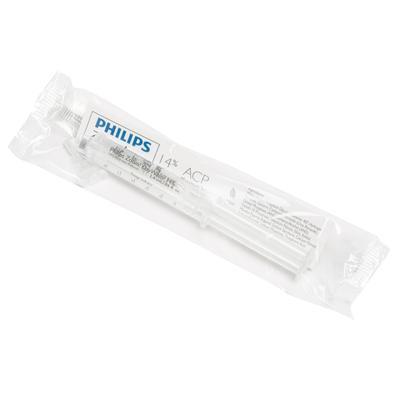 Description


The fastest whitening kit available for those who want immediate results with less wear time.
DayWhite 14% is Hydrogen Peroxide and features a cool mint flavour
1 x 2.4 ml dual barrel syringes with mixing tips.
Day White with patented Amorphous Calcium Phosphate technology has been clinically shown to:
Reduce transient sensitivity
Reduce fadeback
Increase enamel smoothness and gloss
Amorphous Calcium Phosphate technology rapidly precipitates calcium phosphate crystals on the surface and also inside dental tubules to substantially reduce transient sensitivity. Enamel is almost entirely composed of calcium phosphate minerals. ACP's patented Amorphous Calcium Phosphate technology naturally bonds with the tooth surface, filling microscopic tooth defects and improving the overall smoothness and luster of patients' smiles. Additionally, clinical testing shows that patients experience less fade back after 6 months.
Sleek Modular Design Packaging, More Dosage Control
Contains: 1 x 2.4 ml dual barrel syringes, plus 2 mixing tips.
3 Applications
Zero Sensitivity Formula.
Unlike conventional overnight take-home tooth whitening systems that may require up to eight hours of wear time, DayWhite achieves similar results in only two 15 minutes a day applications.
The 14% hydrogen peroxide formula is one of the most potent whitening agents on the market today.
All bleaching gel is stored in a climate controlled environment to ensure maximum results and longevity.
Earn
0
reward points with this purchase
Add This Product To Your Wishlist